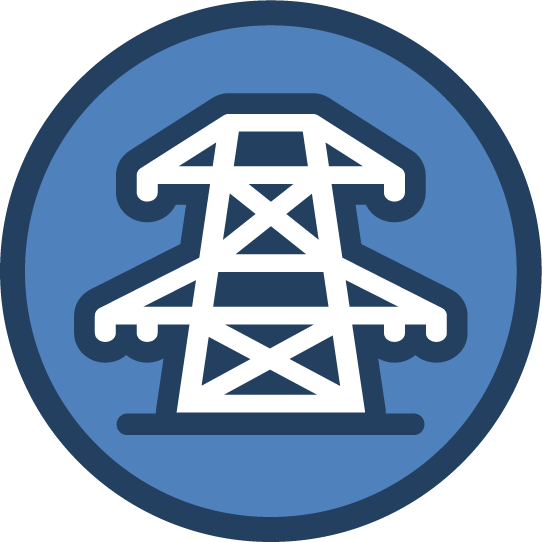 Our transmission clients are continually working to keep atop the mountain of emerging technology. The increased affordability and availability of measurement and monitoring technologies have a profound impact both operationally and within IT systems. The need to translate data into actionable intelligence has never been greater.
The addition of renewable generation also introduces new challenges. The rapidly changing availability of generation, combined with the fact that many energy management systems (EMS) are reaching the end of their normal life-cycle, creates a high-pressure environment where increased situational awareness is crucial. New technology facilitates the breakdown of the communication silos that have historically been a barrier, thus enabling and empowering control room operators (i.e. visualization, modeling, and simulations).
Utilicast is excited to work with our transmission customers to help take on the uncertainties of these changing times.
OUR CLIENTS
Our Transmission practice works with Balancing Authorities, Transmission Operators, Transmission Service Providers, and Regulators to help plan and operate a self-sustaining, resilient, and reliable energy grid. We focus on regulatory compliance, operator capabilities, strategic planning, and the integration between information technology and operational technology.
OUR People
Utilicast is blessed with a team of consultants that understand what great looks like.