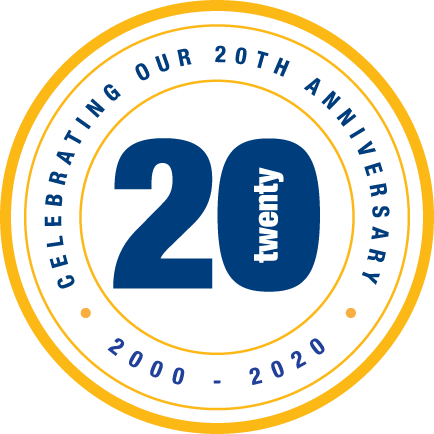 Utilicast Turns 20!
We are incredibly proud to be approaching our 20th anniversary in July of 2020. To celebrate this major milestone in our history and to recognize the people who got us here, we will be spotlighting a different consultant each month leading up to the anniversary.
View Video Spotlights
UTILICAST PARTNERS WITH BOYS AND GIRLS CLUBS
Utilicast is excited to partner with Boys and Girls Clubs of Indianapolis to help support our local community during these uncertain times. We kicked off the partnership by organizing supply bags so that 200 children can have their own art and school supplies during their summer program. Utilicast also donated two Kaivac Sanitation Machines to […]
Read More
BEST PAPER AWARD
One of our stellar consultants recently made the headlines.   Dr. Kiamran Radjabli published his latest paper, Practical Techniques of Improving State Estimator Solution, in the World Academy of Science, Engineering, and Technology International Journal of Energy and Power Engineering. Not only that, the Conference Program Committee has honored Kiamran's work with the "Best […]
Read More
Areas of Expertise
Our consultants are dedicated to delivering results for our clients by applying industry-specific knowledge, skills and expertise to every project. Our senior technical and industry consultants are the lifeblood of our business. Their deep expertise of the energy industry, specifically deregulated energy markets, makes Utilicast the name you can trust.