Who We Are
Our Vision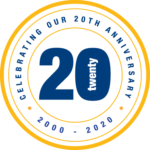 Since 2000, Utilicast has focused on providing professional services and industry expertise to electric and gas utilities. Throughout our history, we have kept focus on providing the best people to support our clients by being:
Focused
Our network of senior consultants is committed to the power and gas industry
Relevant
Our team has completed projects at the largest U.S. and international Grid Operators in the last three years. During this same timeframe, Utilicast has helped over 30 utilities with reliability and market initiatives.
Independent
No Software Products: Keeps focus on improving consulting model
No Software Alliances: Provides no conflict-of-interest in Procurement or Vendor Management assignments
Utilicast's vision is to provide world-class consulting services to organizations in the energy business. We have a very experienced and dedicated team who embrace our business model and core values which emphasize personal commitment and accountability. Unlike many other firms with more conventional relationships, Utilicast consultants invest their personal reputation in each client engagement and are highly motivated to build their personal reputation and relationships — which in turn does the same for Utilicast.
We are not an organization of divided sellers and doers. It is the same individuals who propose, manage and deliver the work — because of this, our bond with our clients and their objectives is stronger than that of any of our competitors.