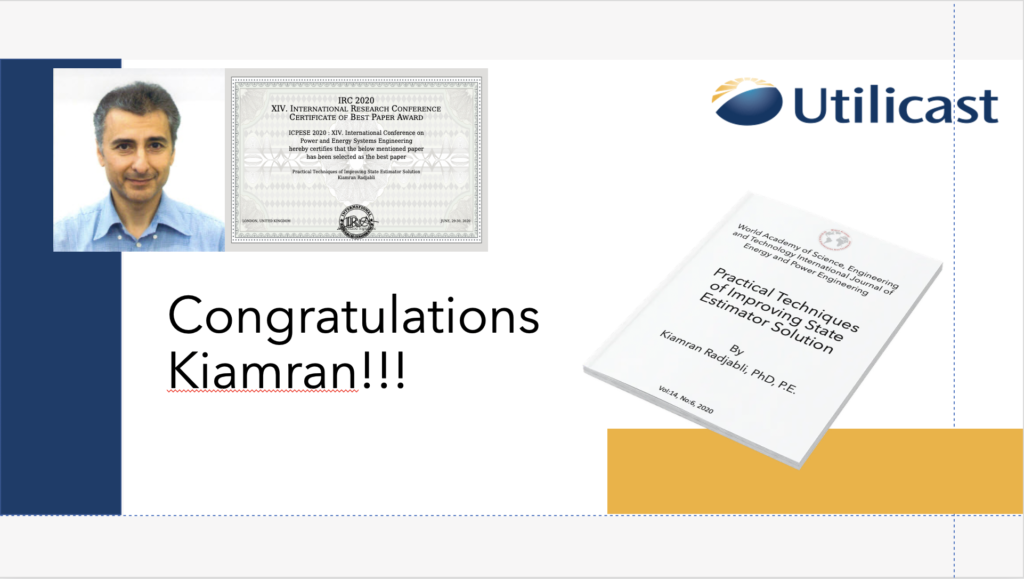 One of our stellar consultants recently made the headlines.  
Dr. Kiamran Radjabli published his latest paper, Practical Techniques of Improving State Estimator Solution, in the World Academy of Science, Engineering, and Technology International Journal of Energy and Power Engineering.
Not only that, the Conference Program Committee has honored Kiamran's work with the "Best Paper" award! Way to go Kiamran! We are so proud of you and grateful to have you on our team. Keep up the amazing work.
If you are interested in reading Kiamran's paper, you can download it here.