Solution Overview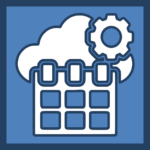 Short-term and long-term load and renewable generation forecasts are critical inputs into asset optimization, market operations, and integrated resource planning. Accurate forecasts lead to more economical solutions.
As renewable penetration increases, the ability to displace intermittent resources with storage and "steel in the ground" is wholly dependent on forecast accuracy. Your strategy to integrate forecasts for resource availability, derates, and outages can make a significant difference in the quality of your solutions.
Utilicast's broad experience in forecasting technologies and integration can help shape your forecasting strategy and operations, creating better outcomes.
Core Services
Strategy & Concepts
Assessments
Requirements
Procurement
Design & Architecture
Integration & Testing
Change Management
Training
Solution Expert

Tarak Thaker
Consultant
Mr. Thaker has 10 years ISO/RTO/Utility consulting experience in the Electricity Markets space. An ability to bridge the gap between business and IT. CAISO EIM experience.