Solution Overview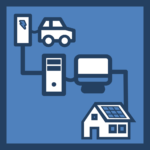 Widespread adoption and growth of Distributed Energy Resources (DER) creates a challenge for distribution grid operations and presents some unique market and customer participation opportunities for utilities.
DER Management System (DERMS) is a software platform that provides the ability to manage DER assets, as an individual entity or as an Aggregation (consisting of diverse resource mix), and that helps drive multiple value streams from customer value enhancement, distribution grid services, and wholesale market participation (FERC Order 2222).
DERMS plays a crucial role in working with utility ADMS and DER Aggregation Platforms (including third parties) to monitor, forecast, and optimize/ coordinate/ control the utilization of these diverse distributed resources in support of grid ops and market services.
Utilicast can help you with your DERMS adoption lifecycle from Business Case to Roadmap to Implementation and Integration. ​
Core Services
Strategy & Concepts
Assessments
Requirements
Procurement
Design & Architecture
Project Management
Integration & Testing
Change Management
Training
Facilities & Infrastructure
Analytics & Optimization
Compliance & Review
Solution Expert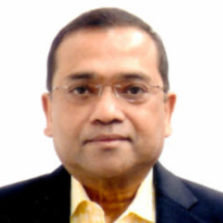 Raja Iyengar
Consultant
Mr. Iyengar has over 20 years of experience leading technology and innovation in the electric utility industry, managing multiple, complex system deliveries, solution architectures, and IT strategy/advisory services including product /process roadmaps. Working in a cross-functional collaborative model building on his domain knowledge, he has defined and delivered full lifecycle solutions to modernize the power grid and wholesale market operations, including technologies for OMS, EMS, Metering, Load Forecasting, Billing and Settlement, Operational Analytics, and Systems Integration. He has liaised with several vendors in this space, including Siemens, ABB, Alstom Grid, OATI, and Oracle Utilities.