Solution Overview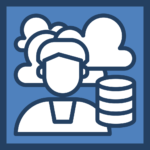 Utilicast understands that CIS replacements and upgrades are a significant investment. We help our clients with targeted expertise in key functional and technical areas throughout the delivery lifecycle of these initiatives.
For customers implementing Oracle Utilities Customer Care & Billing (CC&B), Customer to Meter (C2M), or Customer Cloud Service (CCS), Utilicast resources are experienced in the Application Framework decisions that are required to ensure success, whether you're looking at on-premises or in the cloud.
Core Services
Solution Expert

Sheldon Bateman
Consultant
Mr. Bateman is a US military veteran with over 25 years of business and system consulting experience and more than 19 years of experience in the utility industry and wholesale power markets. He is a results-oriented IT and business professionals with deep functional and operational knowledge as an Enterprise Architect specializing in solution architecture and data architecture of front office and back-office systems. He has proven delivery and project management capabilities in all facets of the software development lifecycle from requirements definition through the implementation of business solutions. As a Subject Matter Expert in market participation, Oracle utility applications, and Customer Experience applications, Mr. Bateman has been an integral part of the architecture and roll-out of Evergy's integration with KCP&L and Westar Energy, NYISO's SMD2 and Synchrophasor implementation, PJM's AC2 initiative, and ERCOT Nodal preparation for both TXU and CPS Energy. Recently he has been engaged as MGE's Enterprise Architect for the Enterprise Forward program.