Solution Overview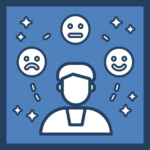 In this digital age, customers demand accurate communications with their electric utility provider. Utilicast can help you think through your goals of achieving a 360° view of your customer experience from conception through implementation.
Customer Experience is a journey-mapped combination of Campaign Management and Channel Communications. Utility customers demand more than email options; we'll help you with SMS, Mobile Apps, Preference Management, and all the complex compliance requirements involved.
.
Core Services
Strategy & Concepts
Assessments
Requirements
Procurement
Design & Architecture
Integration & Testing
Change Management
Training
Solution Expert

Sheldon Bateman
Consultant
Mr. Bateman is a US military veteran with over 25 years of business and system consulting experience and more than 19 years of experience in the utility industry and wholesale power markets. He is a results-oriented IT and business professionals with deep functional and operational knowledge as an Enterprise Architect specializing in solution architecture and data architecture of front office and back-office systems. He has proven delivery and project management capabilities in all facets of the software development lifecycle from requirements definition through the implementation of business solutions. As a Subject Matter Expert in market participation, Oracle utility applications, and Customer Experience applications, Mr. Bateman has been an integral part of the architecture and roll-out of Evergy's integration with KCP&L and Westar Energy, NYISO's SMD2 and Synchrophasor implementation, PJM's AC2 initiative, and ERCOT Nodal preparation for both TXU and CPS Energy. Recently he has been engaged as MGE's Enterprise Architect for the Enterprise Forward program.