Solution Overview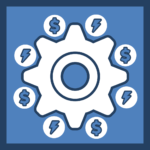 Utilicast will work with you to start, replace or upgrade a regional electricity market by providing a comprehensive solution. This includes the building of Market Rules and associated Market Management Systems (MMS) for various RTOs/ISOs.
Utilicast has recently implemented CAISO, ERCOT, MISO, and CENACE with all established vendors. Utilicast can help define market rules and business requirements, software specification and use cases, vendor assessments, pre-implementation to include evaluation criteria, and procurement through to implementation and operational support.
Utilicast can also help with project management, testing, and building of the auto-testing to support market simulation and production. Utilicast can help facilitate the streamlining of business processes to provide effective and efficient regional electricity market management.
Core Services
Strategy & Concepts
Assessments
Requirements
Procurement
Design & Architecture
Project Management
Integration & Testing
Change Management
Training
Facilities & Infrastructure
Analytics & Optimization
Compliance & Review
Solution Expert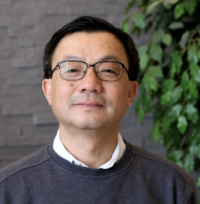 Li Zhou
Consultant
Mr. Zhou has twenty-five years of experience in the Energy Industry focused on RTO/ISO operations, software design, business process design, and analysis. For the California ISO, he provided leadership in design, and implementation of all CAISO's enterprise systems. He served as the ISO's go-to expert for all policy, legal, business, design, operations, and settlement issues related to the bid to bill solution. A key CAISO leader in the successful implementations of four EIM customers, PacifiCorp, Nevada Energy, Peugeot Sound Energy, and Arizona Public Service. Mr. Zhou has also served as the CAISO's key leader for most of major CAISO initiatives in the past 8 years including: Multi-Stage Generation, Virtual Bidding, FERC 764 (15-minute scheduling), Bid Cost Recovery Enhancement, Energy Imbalance Market, Flexible Ramping Product, Demand Response and Non-Generator Resource Model. Hands-on experience in all phases of software development life cycle.