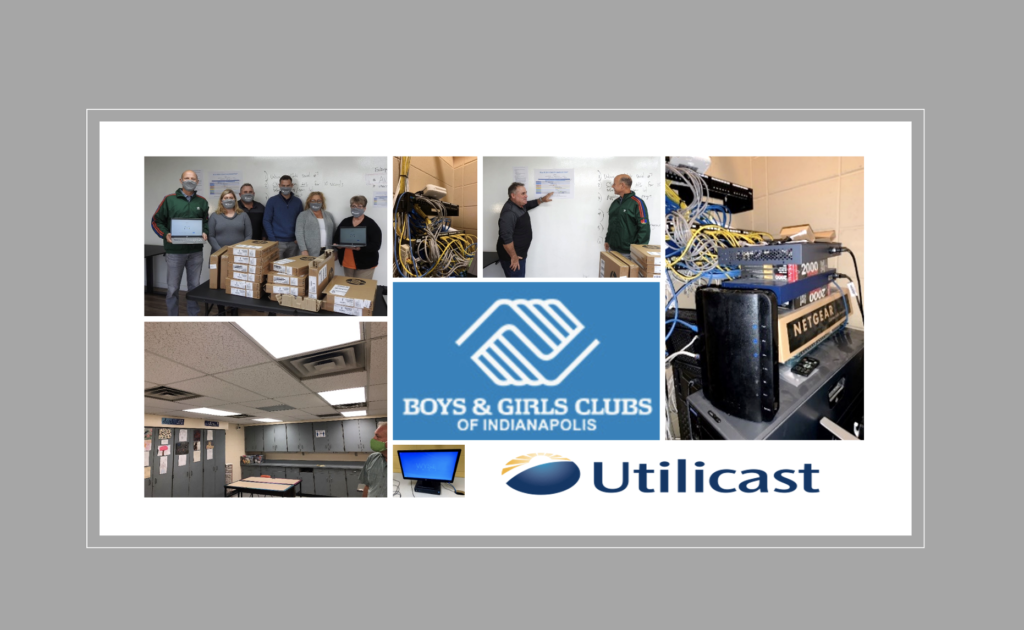 Utilicast is proud to be partnering with the Boys and Girls Clubs of Indianapolis. It's been a fantastic opportunity for us to give back to the community through our time, treasures, and talents.
We recently completed two projects that were right in our wheelhouse!
LED Light Project
Utilicast partnered with four local clubs to install new LED light fixtures. Not only will they brighten the meeting rooms, we estimate a 60% decrease in electricity bills. That's money the clubs can reallocate to other critical areas. During these challenging times, every dollar counts!
Computer Lab Upgrade
Utilicast performed a technology assessment for several local clubs. We discovered serious deficiencies in both hardware and software. Antiquated computers. Networks running at glacial speeds. And dangerously out of date security protocols.
We worked with internet service providers to upgrade each of the the local networks. We also procured and deployed 19 new Chromebook computers with appropriate security protocols.
Our hope is for the Boys and Girls Clubs of Indianapolis to become the new standard for the state. Who knows, maybe even the whole country!
—
If you would like to support our work with the Boys and Girls Clubs, please reach out to us at info@utilicast.com